We specialise in:
Website design, production & maintenance
Web 2.0 & Social Media
Search Engine Optimisation
Strategic planning & market analysis
Interactive multimedia software
Copywriting, editing & proof-reading
E-commerce setup & maintenance
Online advertising, marketing & analytics
Catalogues, brochures & corporate IDs
Press advertising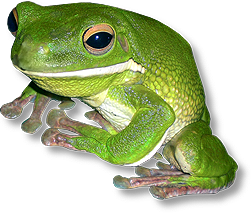 Our Services
---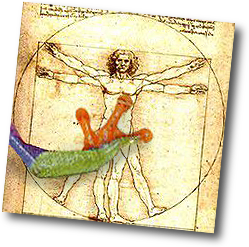 Design Solutions
When we are briefed on a project, we consider a number of factors, including:
Who it's aimed at (Target Market)
What systems visitors are likely to be using
How the site can be found
How long visitors are likely to spend viewing
What visitors are expecting to find
What visitors are hoping to achieve
What you are hoping the visitors achieve
If it's important that visitors return
The success or failure of similar sites
Existing corporate styling and/or guidelines
Once we've analysed all the relevant information, we create a design that meets all the above criteria. When we pitched to SouthWestern Art, an art dealer chain based in the South Western United States, we were up against local design agencies, but we won the pitch because our concept best reflected the nature of their business. Our objectives are to ensure visitors enjoy their experience, that they clearly understand what the site is about and can navigate quickly and easily, that they remain on the site for as long as is necessary to fullfil their (and the client's) objectives, and ideally revisit the site in the future.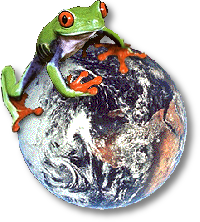 Internet Solutions
Whether you like it or not, the Internet is a part of our everyday lives, and it's easy to see why: The audience is world-wide, setup and running costs are relatively low, and the ability to include multimedia, databases and online ordering, make it superior to the printed page in almost every respect.
These days it's almost a given that if you don't have a website, you should have, and if you do have a website, is it as effective as it could be? Perhaps your business has grown and you need a more comprehensive site to reflect this. Perhaps people aren't finding your site, or perhaps it could just do with a fresh new look. Either way, we can help you make the most of your web presence, including:
Domain Names
We can help find the right domain name(s) for your business or service, either as a standalone name, or as part of a package including server space, email accounts, etc.
Online Catalogues
If you have more than a few products or services, we can build an online catalogue by creating a database (or using an existing database if you already have one). This allows for easy tracking, updates and maintenance, as well as being able to link-in with e-commerce solutions.
Website Redesign
If you already have a website but feel it needs a fresh new look, or perhaps your business has grown and your site needs to reflect this, we can create an exciting new design, or simply update your existing one.
Explore our site further for more information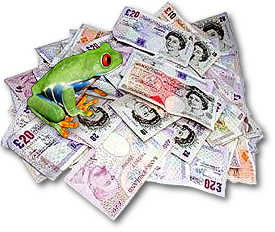 E-Commerce
The last decade has seen an incredible growth in online selling and ordering (e-commerce), and it's easy to see why. The advantages of selling online are enormous:
Reach a worldwide audience
Sell 24 hours a day, 7 days a week, even when you're sleeping
Accept payment in a number of different currencies
No need for display stock
You don't even need premises!
If you've never sold online before, "e-commerce" can seem rather daunting, but we can help make it simple. Whether you are a multi-million pound/dollar/euro etc. retail chain or a small home-based business only selling a handful of products, we can guide you through the entire process including - as and where necessary - setting up a merchant account, address verification systems, security measures, creating a bespoke shopping cart system, creating stock level monitors and order fullfilment systems, or even just setting up a simple PayPal account to sell a few products or a specific service. Contact us to discuss how we can help you.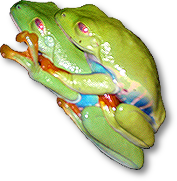 Site Maintenance
Once your webiste is looking its best, it's important to keep the content up-to-date and fresh. This is even more important if you have products or services that change regularly.
There are several options
Animation
We can produce motion graphics in a variety of formats, including Flash and GIF animations, embedded and streaming videos, and Java applets. A simple animated logo can add impact and interest to an otherwise static screen, and a Flash animation can bring an entire site to life. However, simply because the technology is available doesn't mean it will improve a website - it's all too easy to add unnecessary 'bling' to a site, which can be frustrating and confusing for the visitor. So we always recommend their use only when they add something positive to the site, and to the user experience.
Video
We can digitise video from most sources, and capture as AVI, MPG, or MOV clips. These can then be edited/enhanced using our in-house facilities, and then displayed on web pages in a variety of different formats and playback styles.
Audio
We can input sound from a variety of sources, including video and audio tape, audio CD, & MIDI, and we can edit/enhance as required. These audio files can then be either standalone, or can be incorporated into a Flash animation.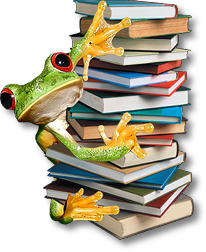 Search Engine Optimisation (SEO)
As part of our service, we will optimise your site to ensure the best possible placement in search engine results, as well as making sure your site is registered with all the main search engines. We can also advise on and implement online marketing strategies, methods, and analysis tools.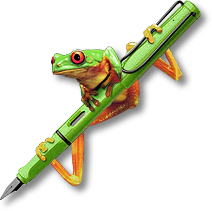 Other Services
We don't just make things look nice. We do our utmost to offer a 'full-service', above and beyond just design. Here are some of the other services we provide:
Copywriting & Editing
"It's not what you say, but how you say it." Sometimes a professional touch can make all the difference. We have experience in writing advertising, technical, medical, and direct marketing copy, so even though you'll know your business better than us, we can probably put your message across in a more effective way. We can also edit and proof-read what you write.
Online Marketing
We offer a full marketing service, including target market analysis, online advertising options and strategies, and in particular, search engine optimisation. After all, being on the Internet without anyone knowing you're there is like winking at someone in the dark - you know what you're doing but nobody else does!
Audio-Visual
We can add animation and video to your site in a variety of formats, including JavaScript, Flash, animated GIFs, embedded and streaming videos, and Java applets. A simple animated logo can add impact and interest to an otherwise static screen, and an animated banner (e.g. a slideshow of featured products) can bring an entire site to life. However, simply because the technology is available doesn't mean it will improve a website - it's all too easy to add unnecessary 'bling' to a site, which can be frustrating and confusing for the visitor. So we always recommend their use only when they add something positive to the site, and to the user experience.
Press Advertising
Since our early days of Rötring pens, Magic Markers, Letraset, typesetting, and pasting-up bromides with spray mount, we've been designing and producing magazine advertisements, from small mono block ads to multi-page full-colour spreads. Of course nowadays we do it all on computer, but the principles are the same.
Catalogues & Brochures
From single-sheet flyers to 100+ page catalogues, we can do it all (and have). We can also arrange photography (including studio hire, props and models, if required), choosing the right paper and board, finding a suitable printer, and arranging delivery.
Corporate Identities
A good, easily identifiable corporate identity is one of the most important aspects of your business. The biggest companies spend millions on them, but have you ever wondered why their logos are usually very simple? Look at Microsoft, Google, BT, etc. - simple, but very effective. We're not saying that all logos must be simple, but we do understand what works (and what doesn't). We can also design stationery, from letterheads and business cards to invoices and envelopes, and we can arrange printing and delivery if required.
If there's anything not mentioned in these pages that you think we might be able to help you with, please feel free to contact us, and we'll do all we can to help you.